Lorenzo Ravenna
Lawyer specialising in civil, family and international law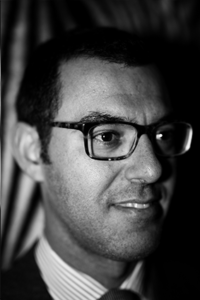 After graduating from the Faculty of Law at the University of Genoa, Lorenzo Ravenna carried out his traineeship with a law firm specialising in family, inheritance and real estate law, while at the same time practising as a trainee notary with a renowned firm particularly active in the corporate and commercial sector.
Once he became licensed to practise law at the Court of Appeals in Genoa, he began to operate in the field of civil law, focusing especially on insurance (insurance brokerage), corporate and commercial law.
He has gained experience in litigation, including arbitration. The most important cases he has dealt with regard the following:
corporate organisation;

liability of directors and statutory auditors in joint-stock companies;

protection of shareholders in joint-stock companies;

insurance, mediation, agency and mandate;

role and responsibility of the insurance broker;

unfair competition and trademark infringement;

protection of copyright;

privacy;

inheritance law.
He is a co-founder of Arché Studio Legale.
Languages: Italian, English.
Avvocato Lorenzo Ravenna
Conseguita la laurea presso la Facoltà di Giurisprudenza dell'Università degli Studi di Genova, ha svolto contemporaneamente la pratica forense presso uno studio specializzato in diritto di famiglia, successorio ed immobiliare ed il praticantato notarile collaborando con un rinomato studio particolarmente attivo nel settore societario e commerciale.
Superato l'esame di abilitazione all'esercizio dell'attività forense presso la Corte di Appello di Genova, si occupa di diritto civile, specificamente in ambito assicurativo (brokeraggio assicurativo), societario e commerciale.
Avvocato Lorenzo Ravenna
Ha maturato esperienza in ambito contenzioso, di natura anche arbitrale; tra le vertenze di cui si è occupato, le più significative attengono ai seguenti istituti:
assetti societari;
responsabilità degli amministratori e sindaci nelle società di capitali;
tutela dei soci nelle società di capitali;
assicurazione, mediazione, agenzia e mandato;
ruolo e responsabilità del broker assicurativo;
concorrenza sleale e contraffazione di marchi;
tutela dei diritti di autore;
privacy;
diritto successorio.
Avvocato Lorenzo Ravenna
E' socio fondatore di Arché Studio Legale.
Lingue: italiano, inglese.