Filippo Marcenaro
Lawyer specialising in criminal law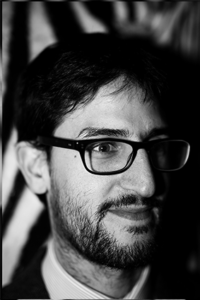 Filippo Marcenaro since law school has dedicated most of his time to the study of criminal law and, thanks to the scholarship Socrates-Erasmus at the Lapin Yliopisto (University of Lapland, Rovaniemi, Finland), during the year 2007-2008, he had the possibility to study international criminal law and the European Union law.
After a first collaboration with an important Law Firm in Genoa, he founds the Arché Studio Legale where he specializes in criminal law with a special regard to corporate criminal law and to corporate criminal liability law regulated by the Decree n. 231/2001.
In this context, he has contributed to the publication of the volumes "Criminal law of the Economy, of the European Union and Transnational" (published by La Tribuna – ASLA_Associazione Studi Legali Associati, Milano 2015), with the article "Environmental crimes and Decree n. 231/2001", and "A day of studies on the Corporate Criminal law – Milan 2012, June the 13th" (published by ASLA_Associazione Studi Legali Associati), with the article "The main innovation of 2011 on the subject of the tax crimes".
In order to obtain a specialization on Migration Law, in September 2011, Filippo attended the course "Migration – Challenges and Opportunities for Europe" organized by the European Training Foundation (ETF), United Nations Interregional Crime and Justice Research Institute (UNICRI), International Training Center of the ILO (ITC – ILO), University Institute of European Studies and the Facoltà di Giurisprudenza dell'Università di Torino.
During the 2018, he starts also to work as Data Protection Officer taking up this position at numerous institutions.
Avvocato Filippo Marcenaro
Nato a Genova il 17 giugno 1956 si è laureato nel febbraio 1981 a  Genova discutendo con il prof. Sergio
Avvocato Filippo Marcenaro
Ferrarini la tesi su "Il leasing di nave". E' iscritto all'albo degli avvocati cassazionisti. Ha prestato servizio militare nel corpo delle Capitaneria di Porto come ufficiale di complemento. Dal 1982 ha  collaborato con uno studio legale in Genova specializzato in diritto marittimo. Dal novembre 2010 all'agosto 2016 è stato associato in primario studio legale di Genova Dal settembre 2016 è socio
Avvocato Filippo Marcenaro
fondatore di Arché Studio Legale . Si occupa di: diritto marittimo, diritto del lavoro marittimo, previdenza, diritto civile e commerciale . Annovera tra i propri clienti: armatori, società di trasporto marittimo, fornitori navali, agenzie marittime e primaria banca italiana. Ha partecipato ad "Inchieste Formali" occupandosi tra l'altro dell'affondamento della m/n Tito Campanella, e della mc Haven e della collisione tra il mt Moby Prince e mc Agip Abruzzo.
È membro dell'Associazione Italiana di Diritto Marittimo e del Centro Nazionale
Studi Di Diritto del Lavoro "Domenico Napoletano"- E' socio del Propeller Club.