Francesco Massa
Supreme Court lawyer specialising in maritime, labour and civil law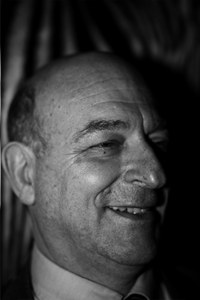 Born in Genoa on June 17, 1956, Francesco Massa graduated in the same city in February 1981, presenting to Prof. Sergio Ferrarini a thesis on the subject of Ship Leasing. He is registered as a lawyer of the Supreme Court. He completed his military service in the command of the Port Authorities as a naval reserve officer. Since 1982 he collaborated with a law firm in Genoa specialising in maritime law. From November 2010 to August 2016 he was an associate of a leading law firm in Genoa, and in September 2016 he became one of the founding members of Arché Studio Legale, where he specialises in maritime law, maritime labour law, social security law and civil and commercial law. His clients include shipowners, shipping companies, naval suppliers, maritime agencies and leading Italian banks. He has taken part in formal investigations, such as those regarding the sinking of the m/v Tito Campanella and that of the m/t Haven and the collision between the m/v Moby Prince and m/t Agip Abruzzo.
He is a member of the Italian Association of Maritime Law and the Domenico Napoletano National Center of Studies on Labour Law. He is also a member of the Propeller Club.
Avvocato Francesco Massa
Nato a Genova il 17 giugno 1956 si è laureato nel febbraio 1981 a  Genova discutendo con il prof. Sergio Ferrarini la tesi su "Il leasing di nave". E' iscritto all'albo degli avvocati cassazionisti. Ha prestato servizio militare nel corpo delle Capitaneria di Porto come ufficiale di complemento. Dal 1982 ha  collaborato con uno studio legale in Genova specializzato in diritto marittimo. Dal novembre 2010 all'agosto 2016 è stato associato in primario studio legale di Genova Dal settembre 2016 è socio fondatore
di Arché Studio Legale . Si occupa di: diritto marittimo, diritto del lavoro marittimo, previdenza, diritto civile e commerciale .Annovera tra i propri clienti: armatori, società di trasporto marittimo, fornitori navali, agenzie marittime e primaria banca italiana. Ha partecipato ad "Inchieste Formali" occupandosi tra l'altro dell'affondamento della m/n Tito Campanella, e della mc Haven e della collisione tra il mt Moby Prince e mc Agip Abruzzo.
Avvocato Francesco Massa
È membro dell'Associazione Italiana di Diritto Marittimo e del Centro Nazionale Studi Di Diritto del Lavoro "Domenico Napoletano"-
E' socio del Propeller Club.
Avvocato Francesco Massa