Carla Dellacasa
Lawyer specialising in labour, civil law and family law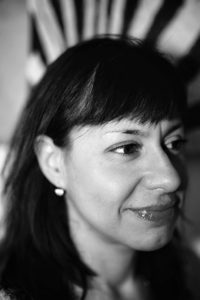 Carla Dellacasa graduated in law from the University of Genoa, presenting a thesis in Political Economy on the subject of information asymmetry in the credit sector, focusing on relations between bank and company after the Basel treaties.
Immediately after graduating, in April 2007 she began her legal traineeship with a law firm in Genoa in the sector of civil law.
In May 2009, after a two-year course, she obtained a diploma from the School of Specialisation for Legal Professionals at the University of Genoa, with a thesis on civil law on the subject of the joint liability of condominium obligations.
In November 2010, she began collaborating with a Genoa-based law firm, and continued until September 2016 when, together with the other members, she co-founded Arché Studio Legale.
Carla Dellacasa has gained considerable experience in the fields of:
Bank and enforcement procedure law, assisting a credit institute
For several years she has been committed to the following:

family law and the protection of persons with disabilities,
labour and social security law, also collaborating with the national social agency ENASC.
In addition, she also operates in the field of condominium law, providing assistance in favour of the co-owners of condominiums.