Sergio Maradei
Supreme Court lawyer specialising in civil, family and international law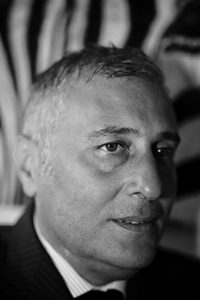 With a Master's degree in Arbitration from the Department of Law at Genoa University, Sergio Maradei is qualified to assist before the higher courts.   He is an arbitrator at the Chamber of Arbitration of the Genoa CCIAA (Chamber of Commerce, Industry, Agriculture and Handicraft) and has participated in numerous arbitration proceedings, including by appointment of the Presidency of the Court of Genoa.
He has developed specific expertise in corporate law (including start-up, admission and solvency/liquidation proceedings), providing advice to leading Italian companies operating in the domestic and international market of the food, iron and steel and alternative energies industries, and managing their national and international contracts.
He has gained considerable experience in proceedings, assisting leading Italian insurance companies in the field of civil liability in general and professional medical liability in particular
Avvocato Sergio Maradei
È abilitato al patrocinio nanti le Giurisdizioni superiori. Ha conseguito un master in "Arbitrato" presso il Dipartimento della Facoltà di Giurisprudenza di Genova.  E' arbitro presso la Camera arbitrale della CCIAA di Genova ed ha partecipato a numerose procedure arbitrali anche su nomina della Presidenza del Tribunale di Genova.
Avvocato Sergio Maradei
Ha sviluppato specifiche competenze nell'ambito del diritto aziendale (dalla fase di start up all'ammissione alle procedure concorsuali e/o liquidative), prestando
attività di consulenza nell'interesse di primarie società italiane operanti sul mercato nazionale ed internazionale del settore agroalimentare, siderurgico e delle
energie alternative, curandone la contrattualistica nazionale ed internazionale.
Avvocato Sergio Maradei
Ha maturato una rilevante esperienza processuale, assistendo le principali Compagnie di Assicurazione italiane nell'ambito della responsabilità civile in genere e
con particolare riferimento alla responsabilità professionale medica.
Avvocato Sergio Maradei